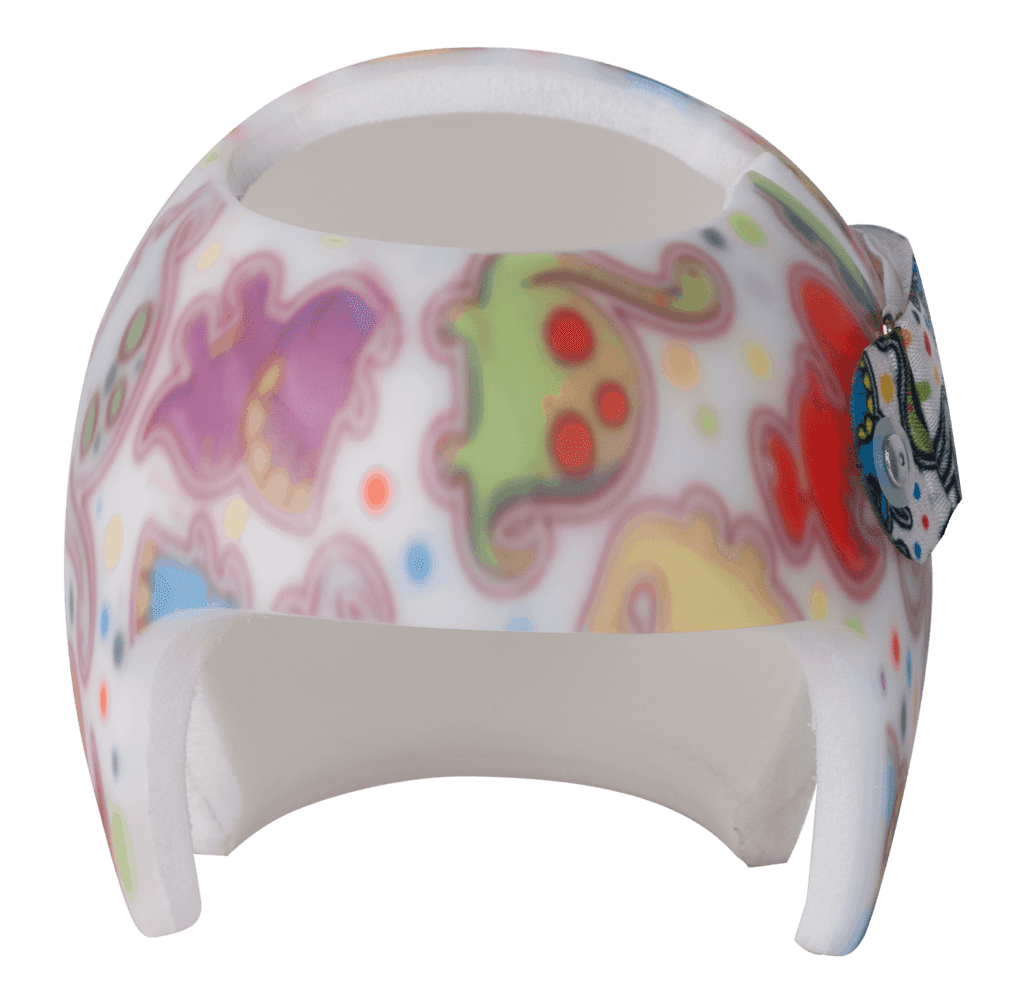 ABOUT CRANIAL HELMET
Helmet molding therapy, or cranial orthosis, is a type of treatment in which a baby is fitted with a special helmet to correct the shape of the skull. Helmet molding therapy is not painful or uncomfortable for your baby. Duration of treatment can vary based on your baby's needs, but average treatment is 3 months.
Materials
Plastic shell with foam liner
Side and top openings
Style
Indications
Plagiocephaly
Brachycephaly
Scaphocephaly
Post-operative Craniosynostosis
*Selection of cranial remolding orthosis design and treatment protocol is subject to clinical evaluation and physician prescription.