OTTOBOCK EXOPULSE MOLLII SUIT
Suit up, hit start, and see what you can do.
With the touch of a button, the Exopulse Mollii Suit gives you the power to control the symptoms of spasticity – a debilitating movement disorder that's common in people affected by cerebral palsy (CP), multiple sclerosis (MS), stroke, and other neurological conditions.
Immediate, consistent relief – without the tradeoffs? It's that easy.
With the Exopulse Mollii Suit, there is finally a way to regularly, consistently manage spasticity between the ups and downs of other treatments – or their side effects. Put it on for an hour every other day (or as often as your clinician recommends) and leave inconsistent relief behind you.
The C-Leg 4 Update microprocessor knee
Choose the latest in proven performance
With over 100,000 fittings to date, the C-Leg is trusted by more users than any other microprocessor knee in the world1. And it's no wonder: Studies show the C-Leg provides the exceptional reliability and performance users need to focus on what really matters — enjoying a healthy, active lifestyle.
From descending stairs and ramps, to navigating uneven terrain, to walking backward, the C-Leg dynamically adapts to a wide variety of everyday situations.
This legacy lives on in the C-Leg 4 Update. With an innovative design and exciting new features, the C-Leg 4 provides the known reliability, next-level personalization, and an easier, more intuitive user experience for both patients and professionals alike.
For Users
New! Supported descent on ramps and stairs
New! Improved stance release with short and quick steps
New! Stumble Recovery Plus active at all times
New! Increased support for sitting down
New! Training function for stance release exercises!
New! Choice between intuitive and deliberate stance
New! More options for favorite activities with MyMode Plus
New! Deep sleep mode to save battery
New! Redesigned charger allowing one-handed operation
New! Customizable shield cover
New! Darker color option (Midnight Shadow)
Safe backward walking
More reliable swing and stance phase control
User customized functions via the Cockpit app for Android and Apple iOS
For Professionals
New! Training function for ensuring consistent stance release
New! C-Soft Plus with video tutorials and presets to support the fitting process
Delivered in Safety Mode until patient-specific data is entered. A recommendation is then provided.
Standard 34mm, easily shortened tube adapters
Access usage statistics when activated to see progress at each appointment for 6 months
Can be connected to an osseointegrated, percutaneous implant system*
The C-Leg is available in multiple colors as well as a screw-top or pyramid adapter.
IP67 Rating: Water-resistant but not corrosion resistant. Protected from dust, sand, dirt, and temporary submersion in fresh water (up to 1m for 30min). Accidental water damage does not void the warranty.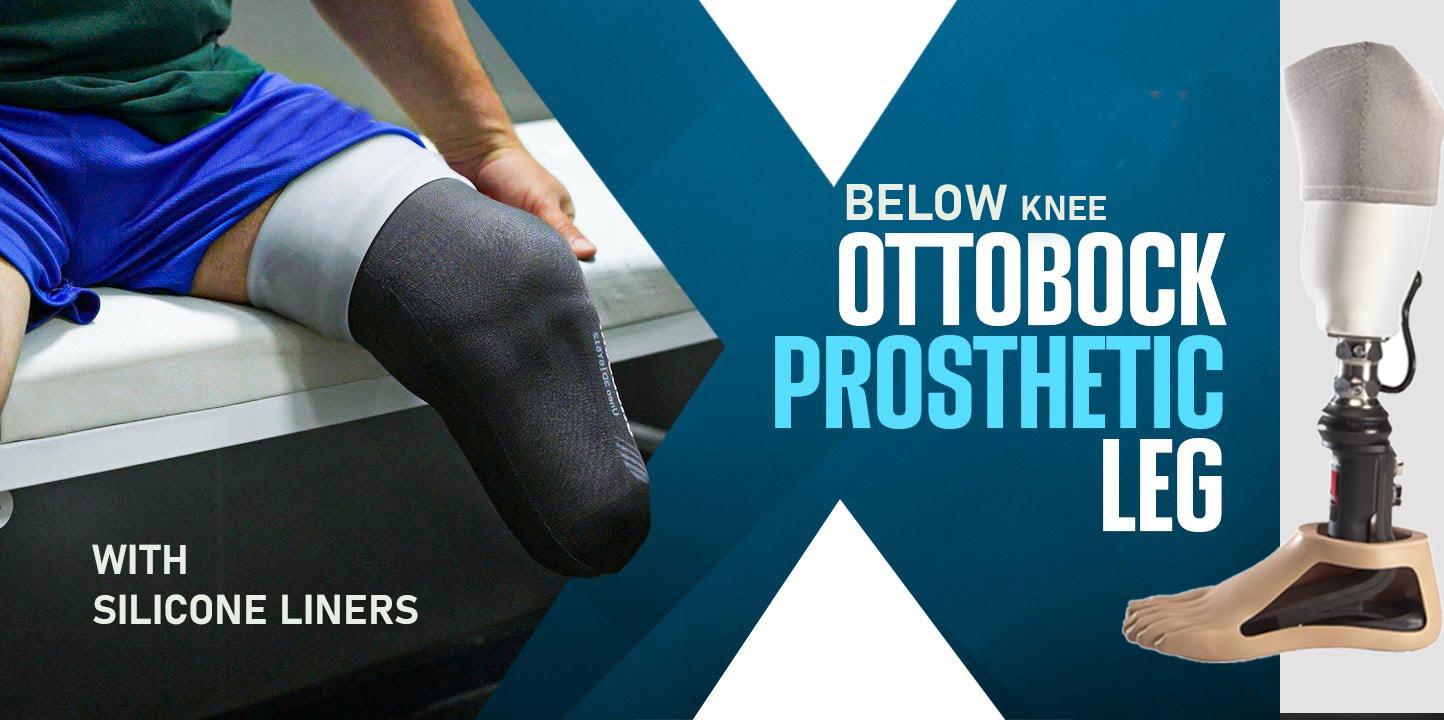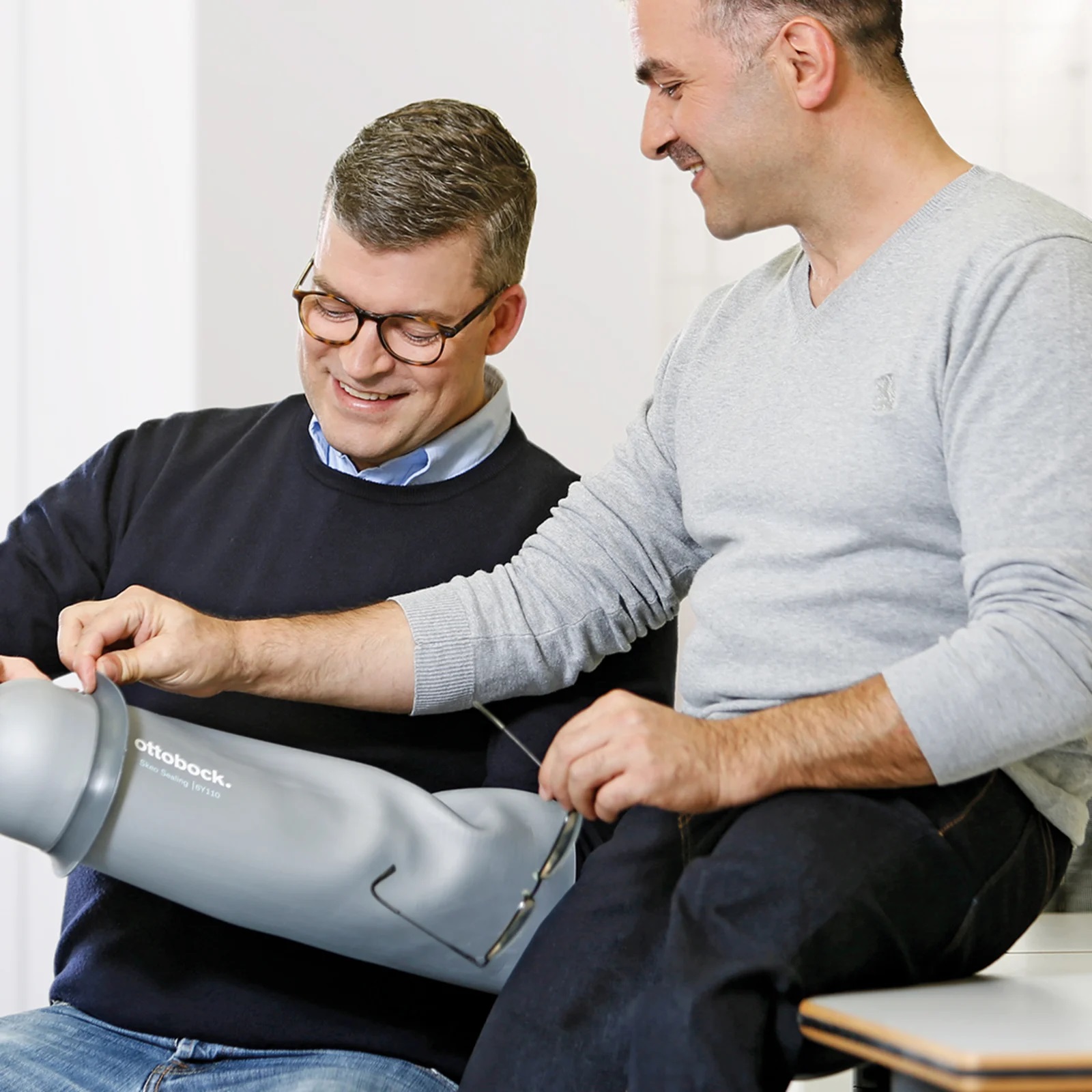 The liner is a protective cover made of a flexible, cushioning material. Worn over your residual limb, it reduces movement and chafing between the skin and the socket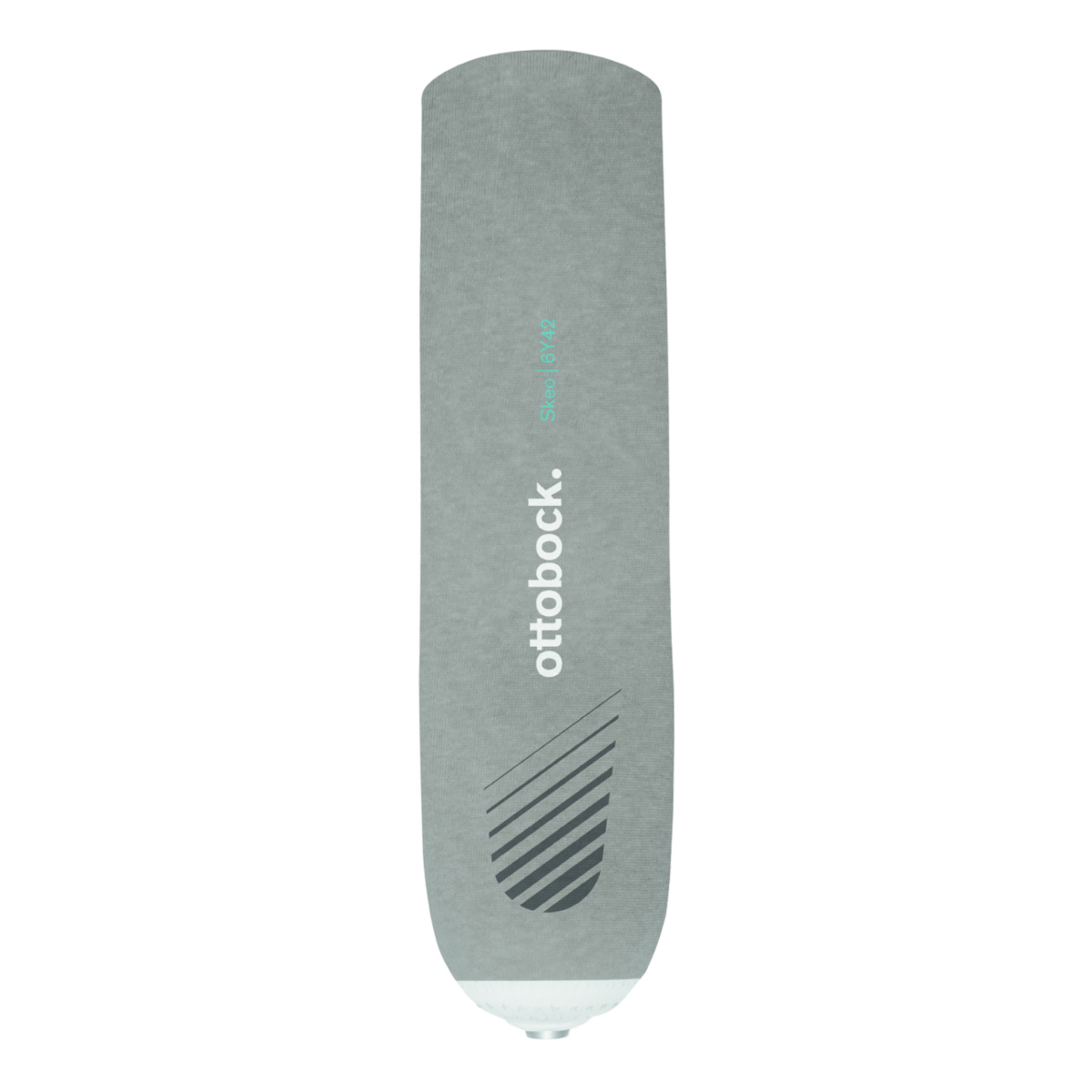 A Silicone liner provides high stability and good adhesion if your limb has a lot of soft-tissue. It performs best with shuttle-lock suspension. (Shuttle lock suspension means there is a pin attached to the end of the liner which inserts into a locking mechanism in the bottom of the socket. The lock connects your socket to your prosthesis.) Soft but resistant to pressure, silicone is durable and easy to clean. Ottobock recommends silicone liners for individuals with a low to moderate activity level.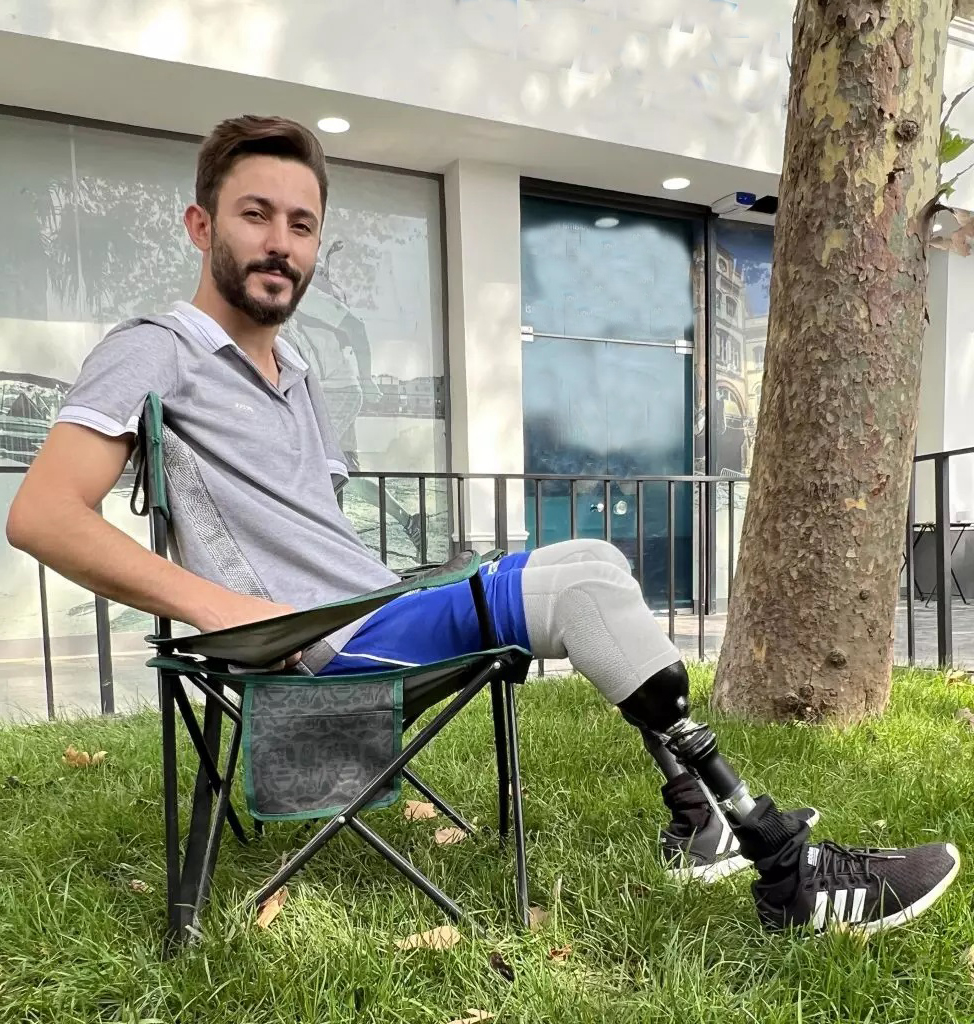 Below knee custom-made legs
A transtibial prosthesis is a custom-made device that is designed to replace the missing lower limb and is attached to the remaining stump. It allows individuals with below-knee amputations to walk, run, and participate in their favorite activities with greater ease and comfort.